I am very grateful for all the generosity my sponsors and supporters give me​.
For any further enquiries, please contact me on my email (button to the right).
Protexin Equine Premium

Protexin Gut Balancer has made a vast difference to my horse.

I have been using it for 2 year and have seen a noticeable difference to my horse who is prone to getting anxious before we travel to competitions. By giving the Gut Balancer to him twice a day he doesn't get stressed and is generally more relaxed, especially away from his normal environment. Also, his overall well-being has developed as he constantly has a healthy coat and his way of going is much more settled which is important at our level in dressage.

I would 100% recommend the Protexin Gut Balancer as I have seen it's proven results become reality.www.equinepremium.com
Local Rider Magazine
Now in its fourteenth year Localrider Magazine specifically caters for all things equestrian in the South East of England. Reporting the latest news and events, with informative and entertaining articles, not forgetting fantastic photos. They have given me the amazing opportunity to blog for them to record my dressage journey.
Stivali Romitelli
The shoe factory Romitelli SHOES SRL is located in Monte San Giusto in the Marche region, known on the
national and international market as one of the most important and ancient footwear districts, where the
shoe industry has its deepest roots. Stivali Romitelli (Romitelli Shoes) are an Italian shoe company that specialise in handmade and tailored boots. They have been in the industry since 1979 and provide bespoke boots with significant characteristics of quality and elegance to meet any request. They have a great team of designers and I am really excited to join their team as a sponsored rider and look forward to a long partnership with them. I'm extremely grateful for this opportunity and look forward to designing my new boots in the coming weeks.
www.romitellishoes.com/
---
Kudu Equestrian​


KUDU is a proud young equestrian clothing company based in the heart of the Yorkshire Wolds. They have spent years designing and developing their unique jackets to create the perfect fit as well as style and sophistication on the bid to take on some of the industries well known international brands. I am extremely proud and excited to join KUDU as their ambassador and look forward to a successful partnership with them. I am very grateful for this opportunity and can't wait to represent them out and about.

​http://kuduequestrian.com/
---
Neue Schule Bits
​Neue Schule are a innovative company that have had many decades of insights into understanding the important dynamics and drivers of communication between horses and riders. Their bits are like no other, making horses or ponies way of going as easy as possible. They share the same passion of ​​any rider and I am very grateful for their support.nsbits.com
---
eGlove
eGlove are an award winning touchscreen sports glove company that provide the equestrian, running and many other sporting industries with high quality gloves. They have been tested in some of the roughest terrains and under the most challenging climates possible to provide athletes with high quality gloves. They are a unique company that are confident with their products ability which I am very prouce to be supported by.www.eglove.co.uk/
---
Powered by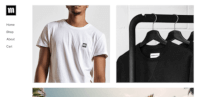 Create your own unique website with customizable templates.